Meet Dr. Justin Coop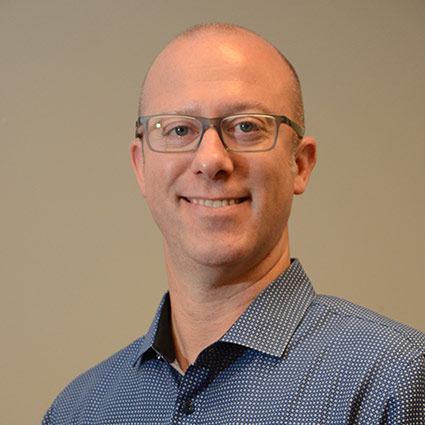 Growing up, my mom was a nurse, and I was always interested in healthcare and thought about becoming a pediatrician. When I was in high school, my mom started as a chiropractic patient following two car accidents that greatly affected her neck and shoulder. After two years of chiropractic care and massage therapy, my mom went back to school and became a massage therapist and worked for the same chiropractor that had given her health. Witnessing the life-changing results my mother experienced increased my interest in chiropractic. While in college, I spent one week of my winter break shadowing her chiropractor and decided right then I wanted to be a chiropractor.
My wife, Dorothy, also had a health crisis of her own in 2013 following the birth of our third child. She was given very limited options with traditional medicine and was concerned about being able to function with a full-time job and three small children. We decided to see a functional medicine doctor to understand the cause of the problem and through natural means were able to turn things around and get her life back. This started me down my path into functional medicine.
I strive to help people understand the power of their own body. The body is born with an innate wisdom that created our bodies to function as an independent person and if given the opportunity, allows us to heal and return life and vitality to our body. This education thus inspires and empowers people in their decision-making regarding the health of themselves, and their families.
Although my primary training is in chiropractic, I am also trained in Functional Medicine. Functional Medicine when incorporated with Chiropractic care, can help address common health problems and to help and serve my patients even more. Functional Medicine is a unique approach to health that addresses the functional cause of the problem rather than chasing symptoms like traditional medicine. There are several major downfalls of the American health care system and patient needs are getting lost in the system.
I received my doctorate from Logan College of Chiropractic in 2003. I was the clinic director of a thriving practice in Sycamore, IL, for 11 years, and then built a functional wellness practice in Naperville, IL. In 2019, I had the opportunity to join Buchar Family Chiropractic, and I have been providing true healing to both my prior patients and new patients at the practice.
My wife, Dorothy, our three young children, Natalie, Ryan and Evan, and myself enjoy being active. I have a passion for cooking and enjoy preparing healthy meals and snacks for my wife and children. We love hosting large gatherings with our family and friends. I enjoy volunteering my time to enrich the community by providing valuable information that will enable families to live and enjoy life to the fullest. I'm passionate about educating the community with this life-saving information. In addition to working as a tax manager, my wife enjoys being involved with local moms as part of her local chapter of the Holistic Moms Network, as well as staying very active with our children's school and activities including club volleyball and club soccer.
Take the First Step
I look forward to meeting you in person and learning how we may be of service to you and optimize your health. Contact us today and let's arrange a time to explore your options.

Dr. Justin Coop | (630) 820-1330