Meet Dr. Bill Buchar
The Path to Chiropractic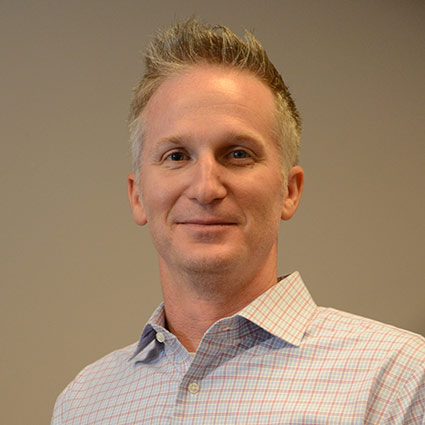 Dr. Buchar shares his philosophy and how his experiences shaped him into the chiropractor he is today that serves the Aurora and Naperville community.
When I started college I was a premed major. During my Sophomore year I started looking at family and friends that were in the health field to help me decide my career direction. What I discovered on the medical side was medical doctors taking prescriptions for pain, sleep and depression. Their children were also on prescriptions for behavior, sleep and other disorders they had been medically diagnosed with and always seemed sick.
The I knew who utilized chiropractic enjoyed healthy and happy drug free lives. No prescriptions or disorders.
It became clear the direction I was going to take and that was choosing the healthy and happy chiropractic lifestyle and profession. It was what I wanted to live and do.
Being a young athlete and having various sport injuries; i.e. "pinched nerve" and other related aches and pains related to competition, I was fortunate to experience chiropractic care. It reduced or treated the pain and assisted in my recovery. What I didn't understand was how chiropractic care really worked. I also didn't understand how much of an impact chiropractic has had on how my body functions and heals until after I began the chiropractic college.
After receiving my degree in chiropractic medicine from Logan College of Chiropractic, I started practicing in an office in the Chicago metro area. It was the worst and best experience of my life. The patients in the office were hooked up on multiple unnecessary therapies at once and there was a constant negative atmosphere. I knew after the first day, this is not how I wanted to practice or what these patients deserve.
I then met a local chiropractic doctor in Napervile and was amazed at how many families were getting adjusted. The kids would climb on the table smiling while they were adjusted. The patients loved being there, understood that taking care of their nervous system was vital to being healthy, and chiropractic care was important for the entire family.
Certifications
Certified Chiropractic Physician with an emphasis on pediatric & family
Certified Chiropractic Sports Physician
Certified Nutrition Practitioner
Certified Maximized Living Mentor
Certified Autistic Research Institute Physician that implements the Defeat Autism Now Approach (DAN Doctor)
At Buchar Family Chiropractic, our purpose is to educate and adjust as many families as possible towards optimal health. We use safe, natural and effective chiropractic care based on love, service, and compassion.
We believe in offering affordable chiropractic care to everyone who seeks it. We believe that everyone should have the opportunity to experience optimal health through an optimal functioning spine and nervous system free of subluxation (nerve interference) and its devastating effects.
I am the oldest of four children with two younger sisters and a younger brother. In my free time, I currently enjoy watching sports and playing golf and softball. I am married to Sonia, who is my support and has enabled me to follow this path. She not only supports me but works side by side with me. We also have two girls named Gisele and Bella.
Take the First Step
I look forward to meeting you in person and learning how we may be of service to you and optimize your health. Contact us today and let's arrange a time to explore your options.

Dr. Bill Buchar | (630) 820-1330