Buchar Family Chiropractic Reviews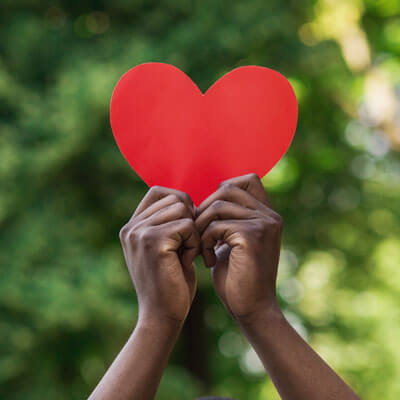 What Our Aurora Patients Say
At Buchar Family Chiropractic we love when patients share with us their feedback and comments after chiropractic care. Please read our patient testimonials below to see what other people have achieved through their tailored treatment plans with us.
Share your stories too! Click here to send us your feedback so that we can help to spread the word about the benefits of natural Buchar Family Chiropractic care.
For more information, or to schedule an appointment contact us today.


Exceeded My Expectations
I am very happy that I was referred to this office. It has exceeded my expectations and I will share the love, greatness and kindness, not forgetting the wonderful Doctor Pat and his very happy and friendly staff. I will refer others to this great family like place. Please continue to do your best that you are doing now. Much Love.
– Caryl R.
Extremely Accommodating
The staff is always extremely accommodating and welcoming, it makes coming to my appointments more enjoyable. I came in with severe optical migraines and a difficult time falling asleep and staying asleep. Since I started coming to Dr. Buchar, about six months ago, I have not had one optical migraine and most nights I am sound asleep the entire night. I will continue to take care of myself by keeping up with exercises and my appointments. It has been a pleasing experience and lifestyle change. I am grateful for the support from Buchar Family Chiropractic!
– Megan D.
Very Satisfied and Highly Recommend
I met Dr. Buchar through a 30-day challenge at my church. So when my daughters back suddenly went out we had to decide – chiropractic care or ER; we choose chiropractic care. Everyone is very friendly and helpful. Dr. Buchar saw us within 20 minutes of my calling the office even though we had never been to his offices. He even saw us the following day on Sunday so that we could get the quickest recovery possible before leaving for vacation on Tuesday. We had a great trip and since our return the entire family has signed up on the family wellness plan. Very satisfied and highly recommend.
– Jaimie C
Educates Patients
I appreciate the fact that you take the time to educate patients and use technology to uncover the cause of symptoms and measure progress.
– Fuller-Kasle C.
Friendly Chiropractors
The chiropractors are friendly, thorough, and explain procedures taken. I would highly recommend them to anyone looking for chiropractic services.
– Susan S.
Lower back Issues
Very painful, inhibited movement. I have used a chiropractor since my early twenties. It is always fast to cure. Increased movement in my middle and upper back and greater flexibility in my neck. Easier to do back bends which is a great benefit for doing yoga.
– Don H.
Pain is Gone!
Knee pain made walking slow and painful. Back pain interrupted sleep. I had not received any other treatment. Back pain is gone.
– James D.
I'm Impressed
They are helping me with a full service wellness solution for myself and my family. I am impressed by the entire staff's dedication to helping me achieve my goals.
– Jennifer S.
Back Pain Relief
I have really enjoyed the time I have been being treated at BFC. Dr. B & Dr. L have always taken the time to explain and listen to me and my family. I went in after months of back pain & within a week or so of treatment, my pain has subsided considerably. I am encouraged at the wellness plans and lifestyle that BFC supports. I was impressed at the Christmas party to see that BFC walks the walk in terms of healthy eating. I thought I was going to splurge on a diet coke, but was pleasantly surprised to see the water with lemon. The ladies that work the front desk are always welcoming, cheerful & professional.
– Amy C.
Back Pain and Migraine Headaches
It probably started when I was in high school. Sometimes I would get migraines every week. Whenever that happens, I have to lie down for hours until they go away. This would affect my schedule and ruin my day. I tried chiropractic before, the Gonstead method. It helped the headaches come less often, but they would still occur. I hated driving so far to my previous chiropractor and then having to wait 45-60 minutes to be seen. The lack of progress was frustrating.
Since transferring to Buchar Family Chiropractic, my migraines have gone away and my back pain has lessened. I can see on the x-ray that my spinal curves have improved. I don't have to deal with the inconvenience of all-day headaches and 2 hour long chiropractic appointments. Buchar Family Chiropractic has also been giving me help and advice about my current pregnancy. We also appreciate the payment plan options. Thanks for all your help and willingness to work with our budget!
– Ann H.

Buchar Family Chiropractic Reviews | (630) 820-1330