Chiropractors in Aurora & Naperville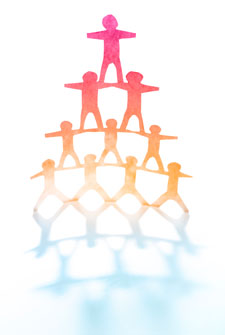 What to Expect
As chiropractors in Aurora & Naperville we want all of our patients to feel immediately at home when they walk in the door. Since chiropractic care involves a series of visits, with each one building on the ones before, it's important for you to feel comfortable right from the start.
Your First Visit to Our Aurora or Naperville Practice
New patients often remark on how friendly our office is. Our office also employs the latest technologies: from digital X-rays to a computerized note tracking system. This is important because our goal is to offer state-of-the-art chiropractic care in a comfortable surrounding.
Make Yourself at Home
You'll find plenty of convenient parking and a well-lit parking lot. You'll be greeted by name when you enter our office and given a short tour to get you acquainted with our facilities. If you've already completed your paperwork, great! If not, after doing so we will give you a quick tour of the office and you will then meet with Dr. Bill Buchar, Dr. Quinn Krenek, or Dr. Sonia Buchar.
We Explain Everything First
The purpose of your consultation with the doctor is to discuss your health goals and see if chiropractic is likely to help you. If it looks promising, a thorough examination will help identify the cause of your problem. The examination will include orthopedic tests, Range of Motion, and a posture exam. Depending on the results of the exam X-rays will be taken to confirm your condition or diagnosis. Patients appreciate that we explain everything in advance! Click below for what to expect at your follow up visits.
Call us to make an appointment and see what sets us apart from other chiropractors!
---
Buchar Family Chiropractic | (630) 820-1330