Sports Chiropractic at
Buchar Family Chiropractic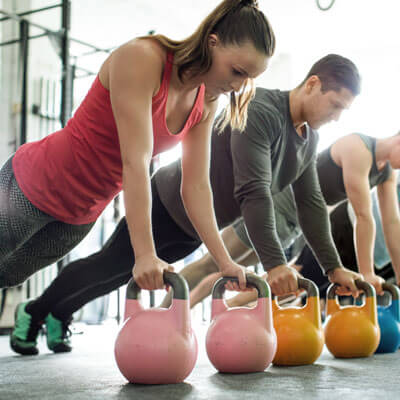 Chiropractic care is an important tool for athletes. Our chiropractors are athletes themselves, specializing in sports chiropractic from an inside perspective. We offer experienced, understanding athletic chiropractic care in the Aurora area.
Chiropractic Care For Athletes
Chiropractic care for athletes involves specific, targeted adjustments. We focus on adjusting extremities, active release technique (ART), muscle massage healing therapy, and cupping to support sports-related injuries.
In addition to chiropractic care, our office supports taking a full functional medicine approach to athletic healing, incorporating things like nutrition, acupuncture, and massage to help you feel and perform your best. Our practice is dedicated to taking every path possible to support you and your health.
How Athletes Benefit From Frequent Chiropractic Care
Chiropractic care could have positive effects on anyone. For athletes, many of the benefits could aid or improve athletic performance or recovery. Chiropractic care could help you:
Sports injury recovery
Pain management
Agility improvement
Decreasing recovery time
Injury prevention
Performance improvement
Strength improvement
Preventing injuries from worsening
We treat runners, weekend warriors, high-level professional athletes, CrossFit competitors, Olympic athletes, and kids and teenagers who compete in club or varsity sports. Our extensive experience treating athletes of all sports and levels has allowed us to fine-tune our methods and treat aches, pains, and general performance impediments on a deeper, cause-based level, rather than applying symptomatic quick fixes that do nothing to prevent further issues.
Our chiropractors have all played sports for their whole lives, and continue to stay active with things like golf and CrossFit. It's very easy for our practitioners to put themselves in the shoes of our athletic patients, so your expectations of compassionate, empathetic care will be met and exceeded.
Buchar Family Chiropractic is proud to sponsor local marathons for schools and charities both locally and statewide.
Improving sports performance recovery with chiropractic care is only one pillar of a healthy, active lifestyle. Buchar Family Chiropractic puts an emphasis on whole-body lifestyle changes to ensure best results. We encourage regular chiropractic recovery and maintenance care, nutritional support, regular exercise, mindset adjustments, and a healthy sleep schedule. By upholding these tenets of health with a functional medicine approach along with supplements for deficiencies, our clients find that they may be able to achieve a quality of life and athletic performance that they once thought was out of reach or impossible.
Taking a broader scale approach to your health and wellness can feel overwhelming. Our practitioners are always here to answer your questions, address your concerns, and design a fully customized plan of care for your specific needs, issues, and goals.
Learn More Today
Find out more about how we can help you achieve your athletic goals today. Contact us to set up your no-obligation consultation today!
Our practice offers competitive new patient specials, free consultations, on-site x-rays, and free parking.
CONTACT US »

Sports Chiropractic Aurora, Naperville IL | Buchar Family Chiropractic