Pediatric Chiropractic at
Buchar Family Chiropractic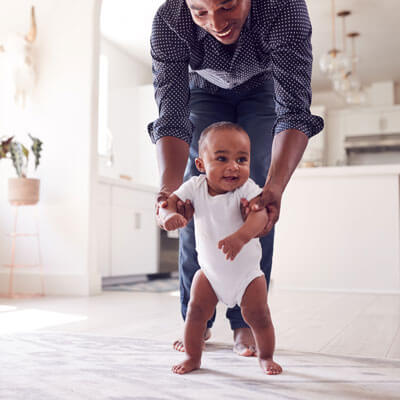 Imagine the benefits of embracing a proactive healthy lifestyle from birth. With
Buchar Family Chiropractic
, the luxury of lifelong health and wellness is possible for your kids.
We start our babies with very delicate, gentle chiropractic adjustments. This involves light pressure on the spine on areas that are rotated or swollen. After birth, we check babies for scoliosis, rotations, spinal misalignments, colic, and sleeping or digestive issues, all of which can be addressed with pediatric adjustments. We check for rotations in the sacrum, C1, C2, and generally along the whole spine. Addressing these rotations can help us avoid issues with sleeping, digestion, and breathing, and set your child up to healthily develop through all stages of crawling, walking, and posture in the future.
We try to teach kids from an early age to avoid unhealthy habits with posture and things like backpacks, setting them up to take a conscious, proactive view of spinal health from very early on.
Pediatric and prenatal chiropractic care set your child up to have a positive lifelong relationship with health and wellness. We strive to connect your child's mindset and actions with their physical health as early as possible. Our early-life chiropractic sessions could help your child avoid many ailments and conditions, including:

Colic
Ear, nose, and throat issues
Behavioral issues
Attention Deficit Disorders
Autism Spectrum
Sleep issues
Breathing issues
Scoliosis
Digestive issues
Aches and pains
GI issues
And more!
We try to create an atmosphere for our pediatric patients that feels nothing like a normal doctor's office. We make them feel comfortable, relate with them, and communicate what we are doing and why. We also put a focus on making pediatric appointments as efficient as possible. This helps our children and parents feel comfortable coming back again and again. Our office has seen numerous patients grow from childhood to adulthood, and we have served many with lifelong adjustments and care.
Our doctors have attended prestigious chiropractic schools including Logan University, Palmer College of Chiropractic, Life University, and National University of Health Sciences. We additionally have doctors on staff certified in treating autistic and special needs patients, including those with Asperger's, ADD, and more.
Learn More About Pediatric Care
Our approach to pediatric chiropractic care is highly communicative, warm, and welcoming so you know what to expect. Our office is always available to answer all of your questions, address your concerns, and move at you and your child's pace through the process.
We offer free consultations, competitive new patient specials, on-site x-rays, and free parking. Contact us at (630) 820-1330 to set up your appointment today!
CONTACT US »

Pediatric Chiropractic Aurora, Naperville IL | Buchar Family Chiropractic