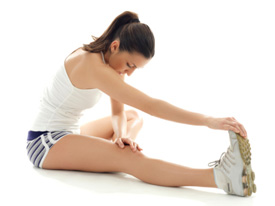 Did you lace up your running shoes for the September 24th Road Runners Adventure Run? This hour-long scavenger hunt lets you enjoy a fun jog with friends while you get a chance to win prizes and giveaways!
Making Exercise Fun and Educational
We enjoyed helping running teams and our patients at this event. Road Runner Sports helped participants choose the proper running shoe and perfect their form while we discussed the proper biomechanics of your spine and pelvis when running. We did pre and post stretching as well as spinal and health screenings after the event. Additionally, we talked about common problems that affect runners, such as lower back, knee or neck issues.
Contact us to learn more about how chiropractic care can help runners.